How to Throw a Virtual Party and Never Have to Clean Up the Mess
Whether you're celebrating a birthday or anniversary or want to throw a party for fun, throwing a virtual party is perfect! With just a few simple steps, you can create an online celebration that everyone can enjoy. Read on for tips on throwing a virtual party that's both fun and easy.
How to plan the perfect virtual party
Throwing a party can be a lot of work. But what if you don't have the time or energy to throw a real party? No problem! You can throw a virtual party instead. Here's how: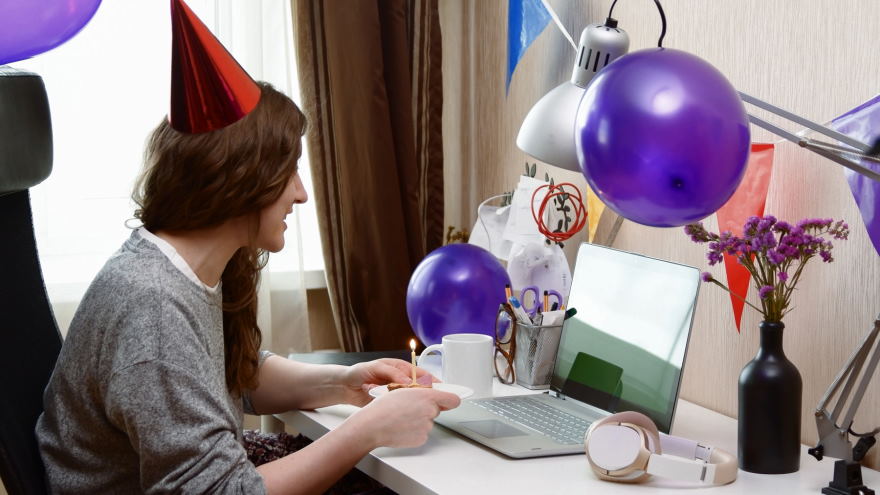 Choose a date and send out invitations. Ensure all the important details like the date, time, address (URL), and what guests should expect.
Create a fun atmosphere. Decorate your space, put on some music, and make sure there's plenty of food and drinks.
Get everyone involved. Games, activities, and conversation starters are key to keeping everyone engaged. And don't forget to take plenty of pictures or videos!
End on a high note. Thank your guests for coming, and let them know how much you appreciated their company.
Following these tips will help you throw a virtual party that everyone will remember. So what are you waiting for? Get planning!
Tips and ideas for online parties
Breaking the ice with games is a great way to start any party, and an online party is no different. There are plenty of great online party games that can help everyone get to know each other better. Here are a few of our favorites:
Quiplash: This game is all about coming up with the funniest answers to prompts. It's perfect for friends who are ready to laugh together.
Pictionary: A classic game that's perfect for an online setting. You can use a tool like Sketchpad to draw your pictures or even use the drawing function in Google Hangouts.
Charades: Another classic game that's easy to play online. You can use a tool like Word Generator to come up with charades ideas, or you can use a regular deck of cards.
Trivia: A great way to test everyone's knowledge and see who knows the most about random topics. You can find trivia questions online or make up your own.
Hopefully, these games will help you get your party started on the right foot! And if you need any more tips for hosting a unique online party, check out our blog post on the subject. Happy partying!