Way to Throw a Magic Themed Birthday Party for Your Child
If you're looking for an enchanting birthday party idea for your child, why not throw magic themed bash? With just a few simple touches, you can create a whimsical world that will have your little one's friends in awe. From decorations to games to food and drinks, we've got everything you need to make your magic themed birthday party a success! So keep reading to get started.
A magical themed birthday party to remember
Do you want to make your child's birthday extra special this year? Why not throw them a magic-themed birthday party? Here are some tips to help you get started: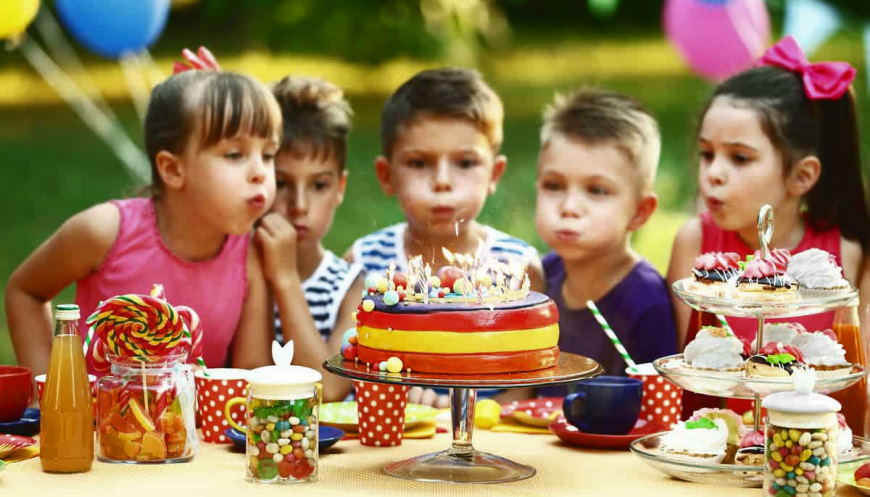 Choose a venue that will be comfortable for both adults and children. A local park or your backyard would be ideal.
Decorate the area with magical items like wands, potion bottles, and sparkly lights. You can even turn an old sheet into a makeshift cape for your little magician.
Put together a playlist of fun and upbeat songs that everyone can enjoy. "Abracadabra" by Steve Miller Band and "I Believe in Magic" by The Lovin' Spoonful are perfect examples.
Prepare some simple magic tricks for the kids to perform. Card tricks are always a hit, or you could teach them how to make a coin disappear.
Have plenty of refreshments on hand, like finger sandwiches, chips and dip, and birthday cake.
With a bit of planning and creativity, you can easily throw a memorable magic-themed birthday party for your child. They'll be sure to talk about it for years to come!
Magic themed party food ideas
If you want to make your party food stand out, try using some magic-themed ideas! Here are a few of our favorites:
Use edible glitter to decorate everything from cupcakes to cocktails.
Serve "witch's brew" punch in a cauldron with dry ice for an extra spooky effect.
Make "magic wands" out of pretzels and dipping them in chocolate.
Create a "potion bar" with different drink mixers so guests can make their own concoctions.
Decorate sugar cookies or cake pops with royal icing to look like magical creatures.
With a little bit of creativity, you can easily turn any party food into something fit for a wizard or witch! So have fun and let your imagination run wild. After all, that's what magic is all about.